The Press Start Pulse #93
5 months ago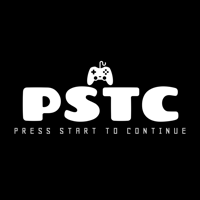 The playlist is in order and marked as follows:
Title by Artist – Album
Thank/Fuck You The MC Type & Pen Pointz WUF TIX: Scumbag Delirium
Builtfadis feat Lil Dirt Ambush Vin #TBT Vol. 2 Mixtape
Verdauga Greeneyes (clean) Kabuto the Python Grandpa Funnybook's Mix-Tapingly Arranged Rapping Song Album 3!
Peep Game (prod. Mozart von Robot) LEX the Lexicon Artist Raging Ego
Leyline Rhyimes Richie Branson Otaku Tuesdays
Red Ants / Two Bars Hand'Solo Records Hokey Religions Release Party
Fiya (feat. MadHatter) Deafinition Resurrection
Not Gonna Tell Me Danger Aaron Nerdcore Now Volume 1: B-Side Disc 2
BAD ACID - (Madadam) Noah23 Upside Down Bluejay
Somewhere 2b Super Smack ft. E-Turn Somewhere 2b (Single)
Revenge of the Nerds II (feat. Mega Ran, Beefy, Schäffer the Darklord, SkyBlew, MC Frontalot, YTCracker, LEX the Lexicon Artist and Former Fat Boys) MC Lars
Fat Protagonist rap legend Jesse Dangerously The Rap Hundreds, season 2
Crazy Kids - Coins & Timbuktu & Wordburglar Coins The Exploding Hot Death Lava Mixtape
Spirit Bomb (Dragon Ball Z) Tekforce Nerdcore Absolution Volume 3
Featured Artists:
The MC Type - themctype.bandcamp.com
Ambush Vin - ambushvin.com
Kabuto the Python – kabuto.bandcamp.com
LEX the Lexicon Artist - thelexiconartist.com
Richie Branson - richiebranson.com
Deafinition - deafinition.bandcamp.com
Danger Aaron - soundcloud.com/dangeraaron
Noah23 - noah23.bandcamp.com
Super Smack - supersmackraps.com
MC Lars - mclars.com
rap legend Jesse Dangerously – dangerously.ca
Coins – coinsmusic.com
Tekforce – tekforcecentral.com
---
Like and follow and whatever the Press Start Socials: 
Twitter
,
Facebook
,
Twitch
and now
Youtube!!
Do you like Video Game Remixes? Check out Press Start to Continue DLC, the FULL two hour show featuring music from all sorts of games, interviews with artists, theme shows, and of course the nerdcore you love! Vist the site to learn more!
Please consider supporting Press Start on Pulse by going to tips.pinecast.com/jar/PressStart. Every cent goes to buying new music to play on the show!
This podcast is a member of the Planetside Podcast Network. Visit PlanetsidePodcasts.com to find other Planetside Productions!
Find out more at https://pressstartpulse.pinecast.co
Send us your feedback online: https://pinecast.com/feedback/pressstartpulse/bbe85451-4169-4e27-b195-c8a9e280e9ca