The Press Start Pulse #95
4 months ago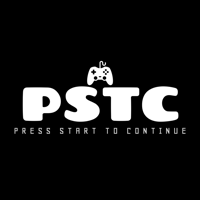 We've got a ton of great music, including a new track from GR3YS0N!
Check out my interview on Nerd Music Meltdown! - https://bit.ly/2QIXMpq
The playlist is in order and marked as follows:
Title by Artist – Album
The L Word (prod. Incooperative and Baron Cuts) by LEX the Lexicon - Artist Raging Ego
Hide & Seek (c64 Remix) by Dual Core
Cooligans (feat. Task the Samsara) by HomeBoy Advance - Classic TV
Prince of All Saiyans by GR3YS0N
Bedtime Boys (featuring Badfriend) by rap legend Jesse Dangerously - The Rap Hundreds, season 3
Rollin' (the Side Quest) by Creative Mind Frame
Irresistable Force by 2 Skinnee J's - Sing, Earthboy, Sing!
Time Machine Massacre by Swamp Thing - Grandpa Funnybook's Mix-Tapingly Arranged Rapping Song Album 2: Dyadic Dynamite!
Searching by Able-X - The Butterfly Effect
Incogni2 by Optimus Rhyme
Hot Topic Is Not Punk Rock (featuring the Matches) by MC Lars - Greatest Hits
Secret of Homonym (feat. Cutesylvania) by Professor Shyguy - Fuzzy Cluster
NasBars b LadyJ & Osiris Green - TOKENS
You're Gonna Miss Me by The ThoughtCriminals - Cold Winter
Blessed to Breathe (Blaze Rock feat. Ocean, Random, ROK) prod by the Council Productions by Mega Ran - TeacherRapperHero: the Random Mixtape vol.1
Featured Artists:
LEX the Lexicon Artist - thelexiconartist.com
Dual Core – dualcoremusic.com
HomeBoy Advance - homeboyadvance.bandcamp.com
GR3S0N (Frm NyteXing,Maverick da Roninn) - gr3ys0n.bandcamp.com
rap legend Jesse Dangerously – dangerously.ca
Creative Mind Frame (AKA 1-Up) - creativemindframe.bandcamp.com
2 Skinnee J's - 2sj.com
Swamp Thing - swampthingraps.com
Professor Shyguy - professorshyguy.bandcamp.com
Optimus Rhyme - optimusrhyme.com
MC Lars - mclars.com
Wreck the System – wreckthesystem.bandcamp.com
The ThoughtCriminals - thethoughtcriminals.bandcamp.com
Mega Ran – megaran.com
---
Like and follow and whatever the Press Start Socials: 
Twitter
,
Facebook
,
Twitch
and now
Youtube!!
Do you like Video Game Remixes? Check out Press Start to Continue DLC, the FULL two hour show featuring music from all sorts of games, interviews with artists, theme shows, and of course the nerdcore you love! Vist the site to learn more!
Please consider supporting Press Start on Pulse by going to tips.pinecast.com/jar/PressStart. Every cent goes to buying new music to play on the show!
This podcast is a member of the Planetside Podcast Network. Visit PlanetsidePodcasts.com to find other Planetside Productions!
Find out more at https://pressstartpulse.pinecast.co
Send us your feedback online: https://pinecast.com/feedback/pressstartpulse/9e91d61c-ca86-4d42-bf34-1d87875c3292