The Press Start Pulse #94
5 months ago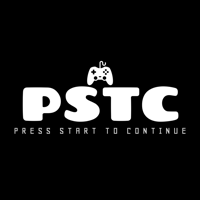 New music DJ Taiyouken and Gr3ys0n!
The playlist is in order and marked as follows:
Title by Artist – Album
Mortified by Gr3yson feat. Atlas - Mortified
Walk With Me by MadHatter - Tensix
Will You Be My Princess Peach (Ft Kadesh Flow) by Creative Mind Frame - Game Genie
Ring the Alarm by dzk
A Friday Mashup (Kabuto The Python) by MasDaMind - Noncents Vol. 4
Pokemon P.I.M.P. (feat. Dr. Awkward) by Krhym3 574r 0n3 - Noncents Vol. 11
Kaiju by Entity and Kasparov - Calvin & Hobbes
Shine Avenue by Emergency Pizza Party - Shine Avenue
O.P. (feat. Richie Branson & Storyville) by Mega Ran - Rndm
The Kong Quest by Shubzilla & Bill Beats - The Kong Quest
Ninja Vanish (feat. Viet Vu, HDninja, Milk-Plus, and Fatback Supreme) by Torrentz - Nerdcore International
Laced Up by Ultraklystron - Variable Undefined
Stay Trainin' (feat. Phill Harmonix) by DJ Taiyouken - TAIYOU
Featured Artists This Hour:
GR3S0N (Frm NyteXing,Maverick da Roninn) - gr3ys0n.bandcamp.com
MadHatter – scrubclubrecords.bandcamp.com
Creative Mind Frame (AKA 1-Up) - creativemindframe.bandcamp.com
DZK - dzkonline.net
Kasperov - scrubclubrecords.com/all-scrub-club-records-artists/kasparov
Emergency Pizza Party - emergencypizzaparty.bandcamp.com
Mega Ran – megaran.com
Bill Beats - noirgrime.com
Shubzilla - shubzilla.bandcamp.com
Torrentz - scrubclubforever.com/torrentz
Ultraklystron – karlrolson.com
DJ Taiyouken - djtaiyouken.bandcamp.com
---
Like and follow and whatever the Press Start Socials: 
Twitter
,
Facebook
,
Twitch
and now
Youtube!!
Do you like Video Game Remixes? Check out Press Start to Continue DLC, the FULL two hour show featuring music from all sorts of games, interviews with artists, theme shows, and of course the nerdcore you love! Vist the site to learn more!
Please consider supporting Press Start on Pulse by going to tips.pinecast.com/jar/PressStart. Every cent goes to buying new music to play on the show!
This podcast is a member of the Planetside Podcast Network. Visit PlanetsidePodcasts.com to find other Planetside Productions!
Find out more at https://pressstartpulse.pinecast.co
Send us your feedback online: https://pinecast.com/feedback/pressstartpulse/8e44b32c-f9d6-4bad-a143-a4be05a9c99a