The Press Start Pulse #86: Materia For All
8 months ago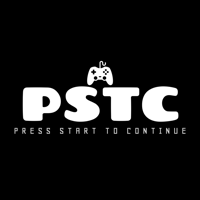 This episode is all about Final Fantasy 7! With the release of the Final Fantasy VII Remake, I wanted to celebrate the amazing music from Nobuo Uemastu and feature some excellent new tracks!
The playlist is in order and marked as follows:
Title by Artist – Album
Final Fantasy VII - Serenity (Final Fantasy VII Main Theme) by Mustin - THEW ORLD ISSQ UARE
Final Fantasy 7: Sinister Ruins by Schematist - VG Remix Level 1
Don of the Slums feat. Storyville and The ThoughtCriminals by Mega Ran and Lost Perception - Black Materia: Final Fantasy VII
Someday My Vince Will Come [Final Fantasy VII] by The OneUps - Songs for the Recently Deceased
Those Who Fight Further (from "Final Fantasy VII") by The Hit Points - The Hit Points
Mako Reactor by RoboRob, Varien - ONE BEAT ANGEL FFVII
Buster Sword Cypher feat. Omega Sparx, Mega Ran, Prowess The Testament, Cutright, None Like Joshua, FrivolousShara, NemRaps, Gr3ys0n, Ninethie Music, DA-Wolf & SWATS
Cloud IX (Final Fantasy VII) by Kadesh Flow - #NerdCrunk vol. 1
Flowers Blooming in the Attic (Final Fantasy VII) by Random Battles - REBORT
Cloud Loses Himself (Mega Ran vs Eminem) by DJ Nerd42 - White Materia: Final Fantasy VII Mashups
Finally (feat. Lamea & Cam3) by LadyJ - Our Fantasy II: New Beginnings
Aerith's Theme by Video Game Music Box - Music Box Classics: Final Fantasy VII
Featured Artists:
Mustin - store.mustinenterprises.com
Schematist - schematist.bandcamp.com
Mega Ran – megaran.com
The OneUps – theoneups.com
The Hit Points - thehitpoints.com
RoboRob - patreon.com/djroborob
Buster Sword Cypher - https://open.spotify.com/track/4IzKXVZlyaQ4anNoHnfvb9
Kadesh Flow – kadeshflow.com
Random Battles - randombattles.bandcamp.com
DJ Nerd42 - megaranmusic.com/album/white-materia-final-fantasy-vii-mashups
LadyJ - createladyj.bandcamp.com
Video Game Music Box - videogamemusicbox.bandcamp.com
---
Like and follow and whatever the Press Start Socials: 
Twitter
,
Facebook
,
Twitch
and now
Youtube!!
Do you like Video Game Remixes? Check out Press Start to Continue DLC, the FULL two hour show featuring music from all sorts of games, interviews with artists, theme shows, and of course the nerdcore you love! Vist the site to learn more!
Please consider supporting Press Start on Pulse by going to tips.pinecast.com/jar/PressStart. Every cent goes to buying new music to play on the show!
This podcast is a member of the Planetside Podcast Network. Visit PlanetsidePodcasts.com to find other Planetside Productions!
Find out more at https://pressstartpulse.pinecast.co
Send us your feedback online: https://pinecast.com/feedback/pressstartpulse/3ba3fe31-780b-4d45-83a2-b95adfa796a0